I met this guy last summer. He sent me a couchsurfing request. His name was Ben and he was going from Great Britain to India… by tandem bicycle, picking up everybody on his way. Of course, I could not miss such opportunity — to host this crazy guy. Only later I found out how really crazy he is! Ben is almost 30 years old, citizen of Great Britain, very experienced traveler. He had been to…. damn, maybe it's easier to ask where he haven't been to. One of his hobbies is to make photos everywhere without clothes. Maybe I should guess it before, seeing his facebook profile. His name there is Ben Nak Ed Pike. Sometimes he can wear bright clumsy pants, but it is more an exception. Even in a Tunnel of Love, situated near my hometown, he made it while turning my back. Everything else, what you must know about this guy, he will tell by himself.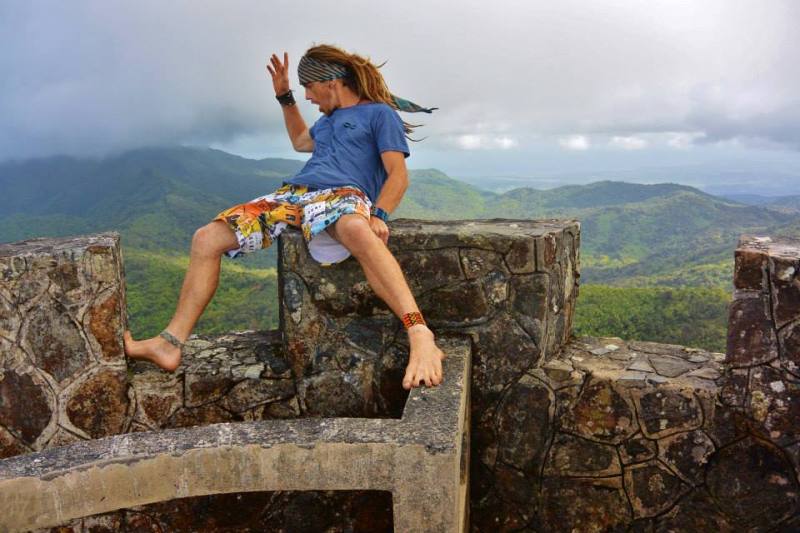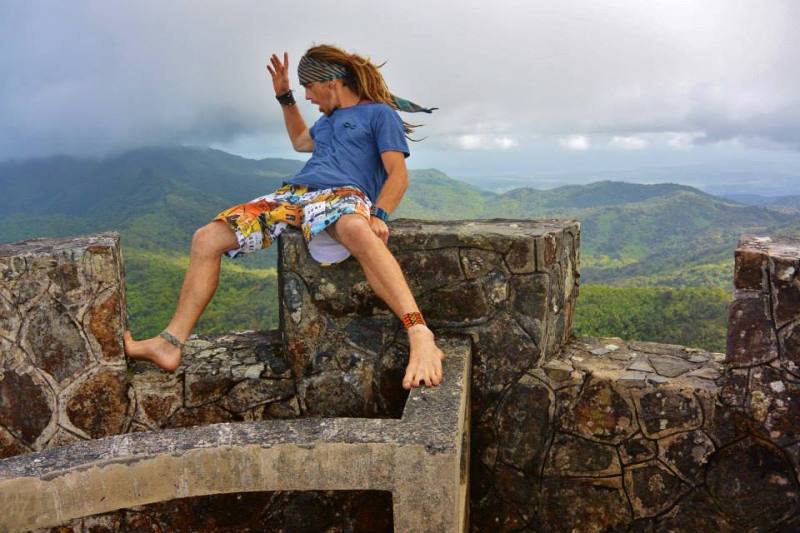 Hello, Ben! Where are you now and how did you get there?
Hey hey! I am actually in Sri Lanka at the moment, I arrived here pretty normally with a plane from India but to spice it up a little we are driving around the whole country in our own tuktuk.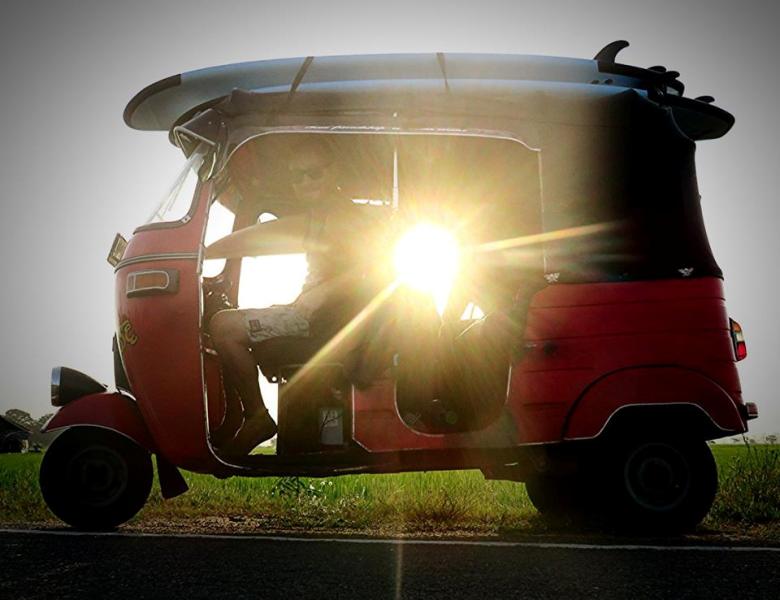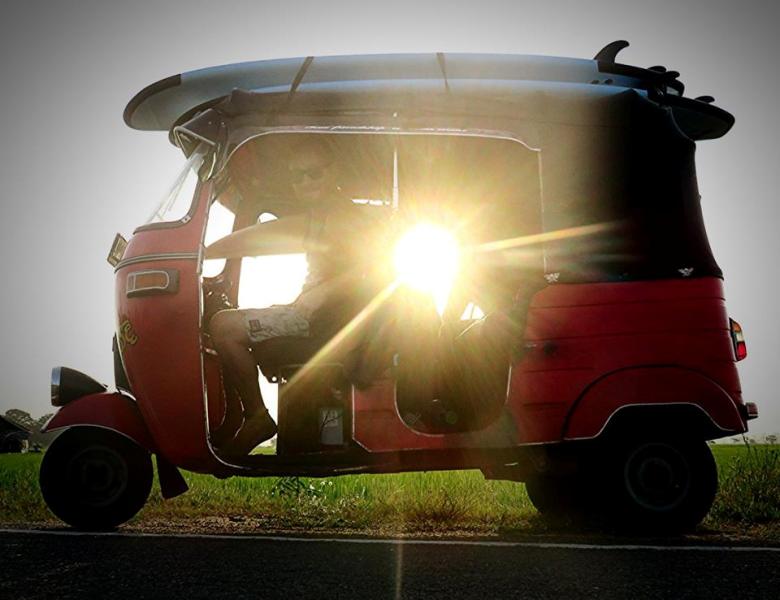 What is the last point of your current journey? Have you reached the places you were doing to?
Well, in the journey I did with the tandem bicycle I arrived almost everywhere I aimed to get to, apart from ironically, India which was my final desired destination. In the end I couldn't get a visa to cross Pakistan so I ended up cycling to China instead and giving my bicycle away to a couple of children I met there.
Why did you decide to travel by such interesting kind of transport? Have you seen people doing this before?
The tandem bicycle just seemed like the perfect way to bring people into what I was doing, so they could experience a part of it. My main desire in my travels is to inspire others to live their dreams. So having a free seat on the back of my bicycle meant that everyone could give it a try for as little or long as they liked. I have met many people traveling by bicycle and always wanted to give it a go, but the tandem bicycle was a completely new idea.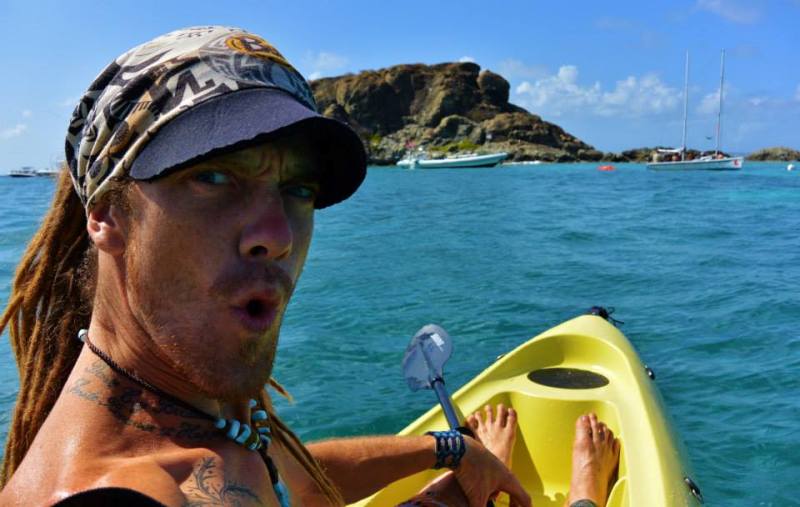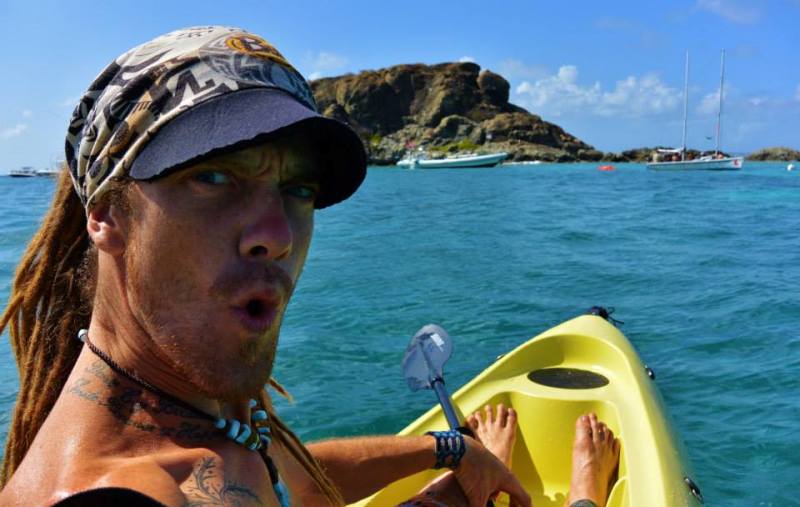 Ben always faced some difficulties on his way. Choosing not the easiest ways, he always finds adventures. He went through Lugansk in Ukraine, no matter people told him that it is war in this area, and soldiers are shooting seriously. Nothing happened to Ben even in Afghanistan… or maybe, something happened?
Haha! Yes…. Sometimes small unexpected things do happen. But like you will find out that's what bring the adventures to life! If everything always went right and there were no problems then there would be no story worthy of telling. So to make a long tale short… Yes, I went to Afghanistan… And no, it didn't go as smoothly as planned! Basically I dressed up in full Afghan clothes and grew a big beard so I would blend in while I was there. But, apparently I blended in too much! I got thrown into a high security prison for Taliban for one week of interrogation. Eventually they realized I wasn't a terrorist and let me go but it was indeed an interesting addition to the trip!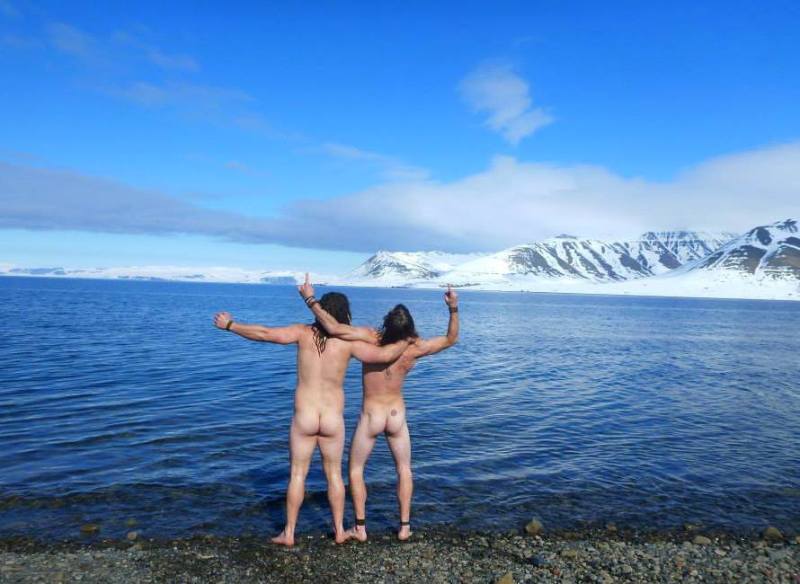 Why are you Nak Ed? Why do you do this crazy photos everywhere?
It all started quite a few years ago when I made a naked around the world calendar and sold it to raise money for a charity that preserves the amazon rainforest. After I saw the smiles it brought to so many people's faces I just couldn't stop!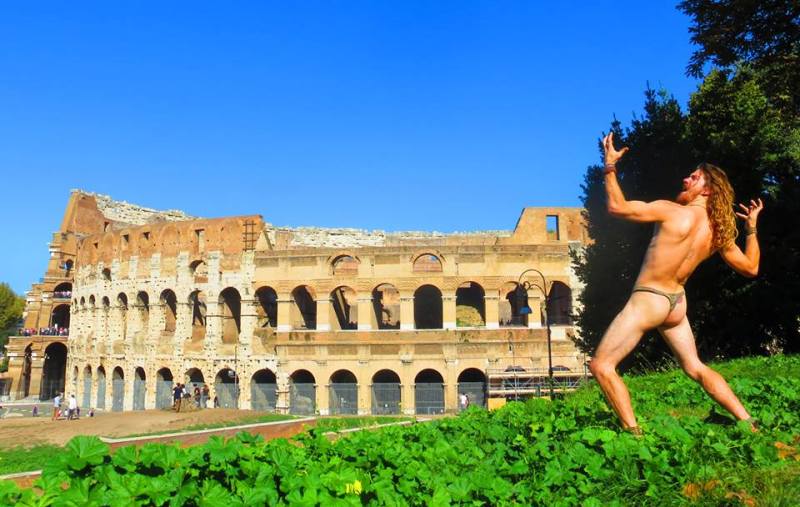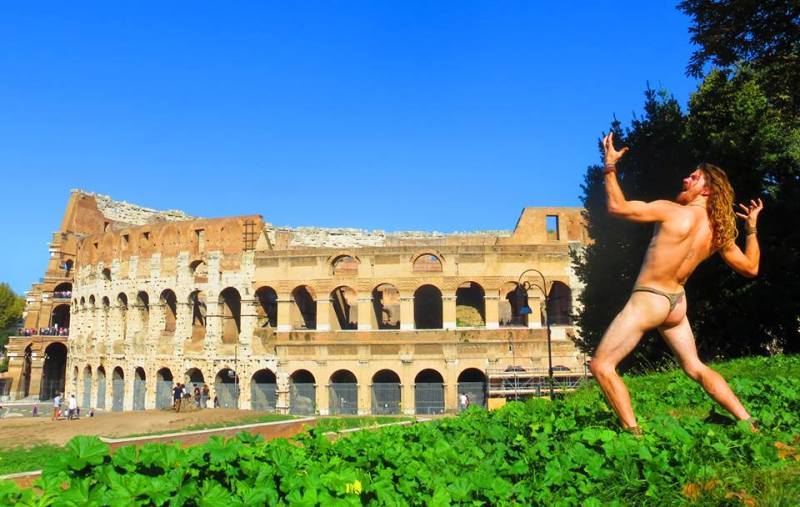 Tell us the most difficult place, where you have made a naked photo.
There have been quite a few difficult places, but mainly in places of religious significance are always a bit awkward. For example the when I got naked in front of the blue mosque in Istanbul I had the wait for prayer time so everyone was occupied.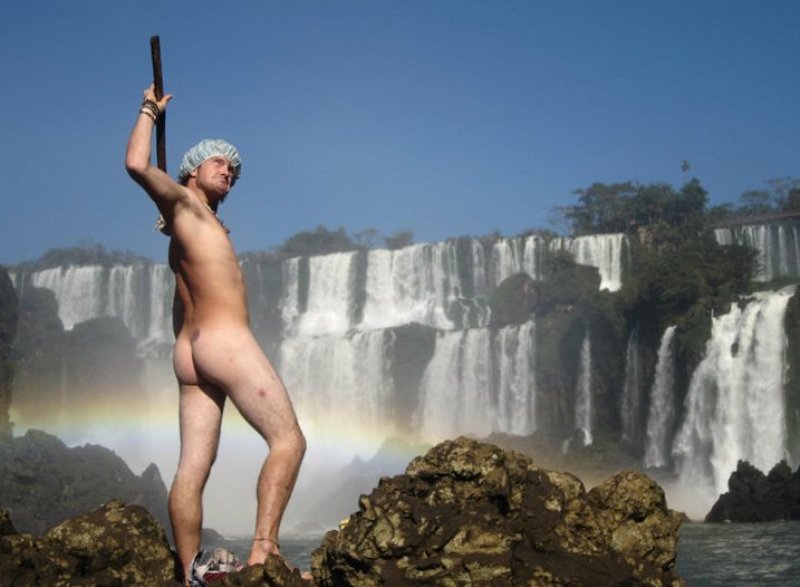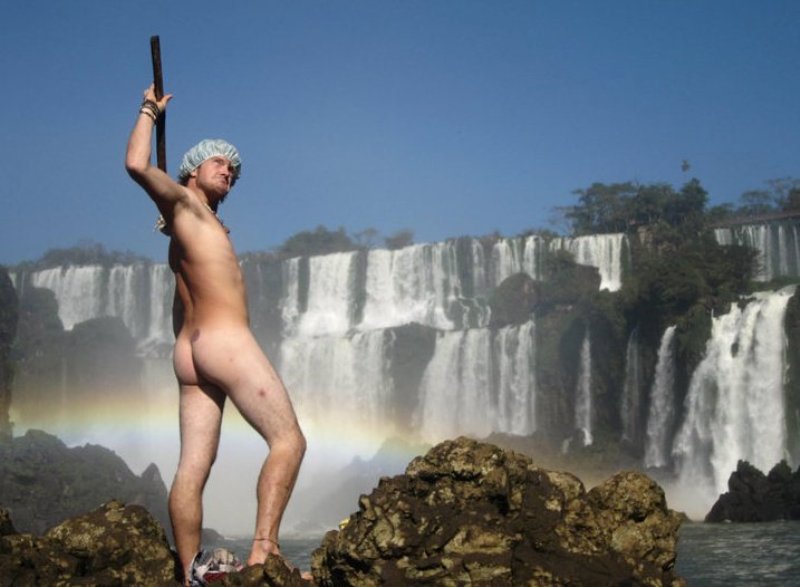 What is the reaction of people on different countries, when they see you on the long bike? And when they see you naked? And naked on the long bike?
Well the reaction changed the further east I went. The European countries tend to be a lot more open minded and easy going. So usually loved the bike and laughed at the nudity. In the Asian countries however the reaction could be anything! Most people looked at the bicycle with a face something between surprised and confused. And as for the nakedness…I tend to keep the pictures the places where there are not so many, or no people around.
Ben offers everyone who wants to go with him on tandem-bicycle, if his second seat is empty. Tell us how many people have you picked up? And what was the most interesting person on your seat?
Wow, I think in 10,000km's I picked up over a 200 people! Many people for Short rides through town or to there house in the next village. I think though my most interesting person wasn't actually a person at all! While riding through the desert in Uzbekistan I found 3 one week old puppies whose mother had been killed. I picked them up and spent nearly 2 weeks traveling with them, feeding them all through the night and day and eventually found them a home in Tashkent.
How did you like Ukraine and Russia? What things were quite unusual for you?
I loved Ukraine and Russia! I actually found them both quite different. I had no expectations for Ukraine and so when I arrived there and the people were so hospitable and inviting it always amazed me! I think the people are some of the most friendly in Europe! But unusual, I would have to say the amount of extreme sports I found so easily accessible! I found people bungee jumping and sky diving in nearly every city!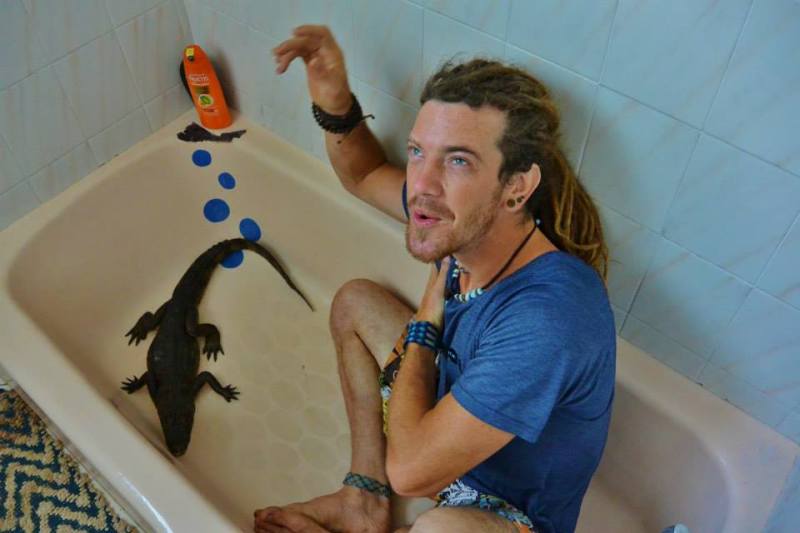 What can you say about people on your way? Did you meet only good people, willing to help?
Apart from a few small problems with border guards I think everyone I met was helpful! Even the police sometimes would stop me and ask what I was doing, only to pull out their wallet and stick 10 dollars in my pocket!
 Is it hard physically to ride such transport? Did you do any exercises before going in this trip?
Ummm yes and no. Sometimes it is really difficult! But sometimes the conditions are really good and your listening to music or having an interesting conversation with someone on the back and you forget his hard it is. After a while you just get use to it! The pain becomes normal and you just don't think about it anymore. The only training I had done was two days cycling when I went to pick up the bicycle. Apart from that I hadn't been on a bicycle for about 4 years. The main training you need for such a trip is mental and that only comes with time and practice on the road.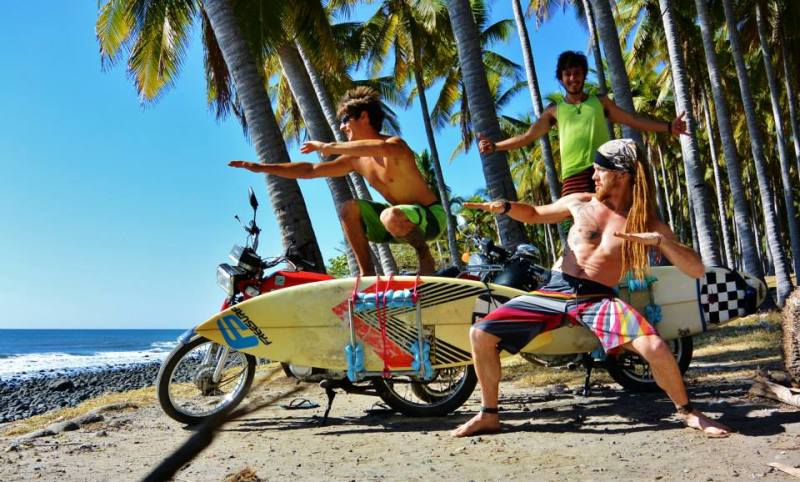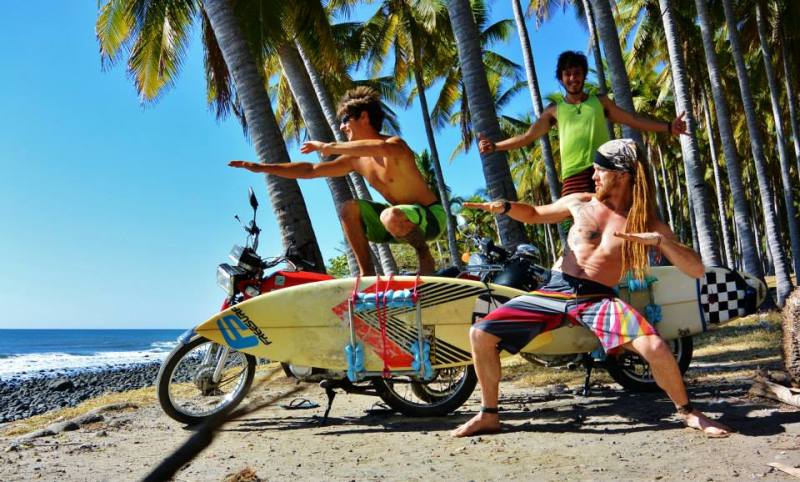 Do you have any sponsors on your way? We know that you travel a lot!
I don't have any official sponsors. I quite like to have the freedom to just do what I want. But actually every amazing person I meet along the way sponsers me. They give me their time, information, money, food, bed, inspiration and smiles. What more could I ask from the best sponsor out there?
What are you going to do next? What is the next country? Next continent? Next purpose?
There are so many trips in my head! The main question is which one I will do first? Without giving away to much there will be a big trip on a scooter, and kayak trip and possibly a world record. But my purpose always stays the same…. To inspire people to go out there and chase there dream… What ever it is?… You can do it! Many thanks. Me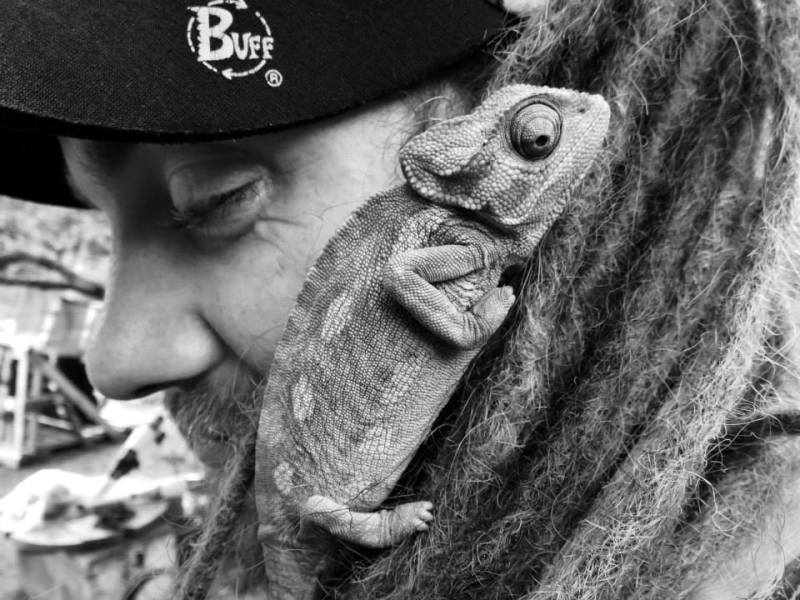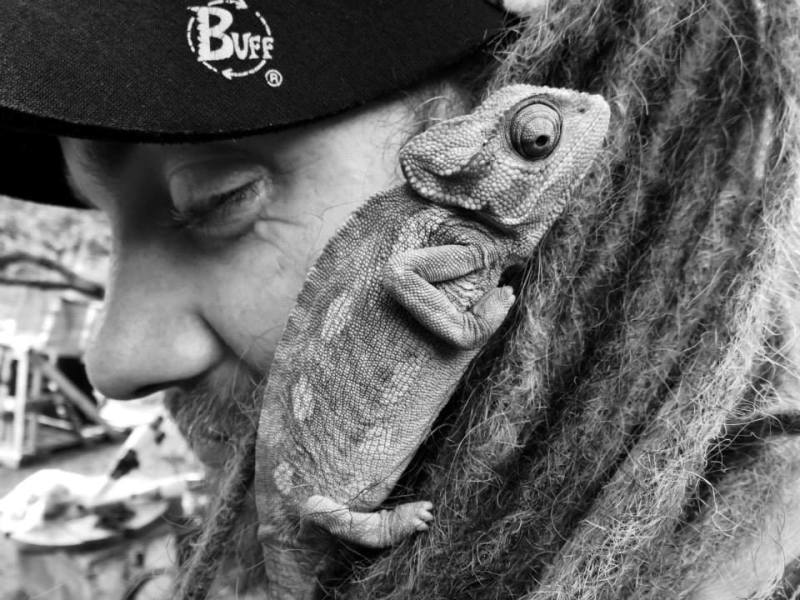 Interviewed by Irina Shapoval
Read russian version